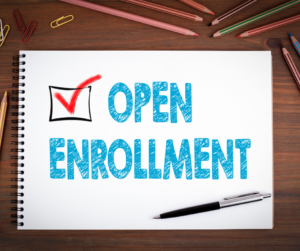 Amid the economic panic last year, workers were unwilling to sacrifice job security for a new work environment.  Many workers felt it was foolish to re-enter the job market during a shut down.  However, in 2021, employers have experienced high turnover rates and experts are now predicting a "turnover tsunami" in voluntary departures and resignations.  Current projections estimate that 3.3 million Americans will leave their jobs by December in search of new ones.
Turnover is expensive: the processes of recruiting, hiring, on-boarding and training cost extensive time but is also a considerable investment. When an employee leaves, the company not only loses a valuable resource but also has to re-distribute duties to other team members in the interim of finding a replacement.  The team members who absorb the additional responsibilities reach their own tolerance thresholds.
Employers are always looking for ways to sweeten the attain and retain talented employees.  For any job offer, salary will remain a crucial aspect but benefits also play an important role in overall employee compensation. This year more than ever, employers have a unique opportunity to show employees how valued they are and may convince those who are seeking a new job to remain through their benefits.  So, what are some of the top benefits employees are looking for right now?
This staple benefit is of the utmost importance to job candidates and typically includes coverage for their families.  In fact, 46% of U.S. adults said health insurance was the either the deciding factor or a positive influence in choosing their current job.  And 56% said that employer-sponsored health coverage is a key factor in deciding to stay in their current job.
The most common type of retirement benefits is the 401(k) plan.  This allows employees to deduct a certain percentage of each paycheck to put towards retirement savings.  Some businesses choose to match the employee's deduction or up to a certain percentage.
Employers can offer short -term disability (STD) or long-term disability (LTD) insurance to their employees.  If an insured employee is injured or has a lengthy illness, the benefit pays them during the period of time they are unable to work.  STD pays a portion of an employee's salary if temporarily become sick or are unable to work.  LTD payments are paid to employees who have a permanent illness or injury preventing them from performing their duties.
Life insurance and accidental death & dismemberment insurance (AD&D) are important as employees look to the future and want reassurance in protecting their families.
Employers should also consider some perks that have become increasingly sought after.  Perks are something that is in addition to the employee's salary and benefits package that may sway an employee to value one employer over another.  Some of the most valued perks in 2021 are:
Wellbeing and mental health provisions have taken on a new significance in the last 12 months.  Employers can offer an Employee Assistance Program (EAP) which helps employees to solve problems – whether those relate to finances or other non-work stresses. But employers are also offering more comprehensive mental health services such as counseling or therapy.  48% of employees indicated they had experienced high levels of stress over the last year and are looking for support for stress, burnout, and other mental health issues.
Flexibility/Remote Work Options
Remote work and flexibility have always been popular among employees but their importance soared in light of the pandemic.  Flexibility has been a key factor in providing for employees who have had changes in their life such as caring for a chronically ill loved one or those who suddenly had virtual school for their children.  In fact, 76% of workers said they would be more willing to stay with their current employer if they could work flexible hours.
This past year has served as a reminder that employee's lives don't just revolve around work.  With pets and children crashing our Zoom calls, and other responsibilities – including eldercare and childcare – on many worker's minds, it's evident that employees have other responsibilities and priorities that distract us from work.  During the pandemic, one in four women considered leaving the workforce or scaled back their work role because of added family caregiving pressures.
Many employees don't understand the benefits they chose during open enrollment – which means some employees may be looking for a new job for benefits or perks they already have!  Now more than ever, it is critical for employers to start communicating early about open enrollment.  Getting the word out about open enrollment and available benefits will help employees weigh the advantages of guaranteed perks and benefits with searching for a new job.  Giving employees more time to understand their benefits is crucial to employee retention and contentment.